Marina Rubicón

Tel: +34 928 519 012
Fax: +34 928 519 035
e-mail: info@marinarubicon.com
web: http://www.marinarubicon.com/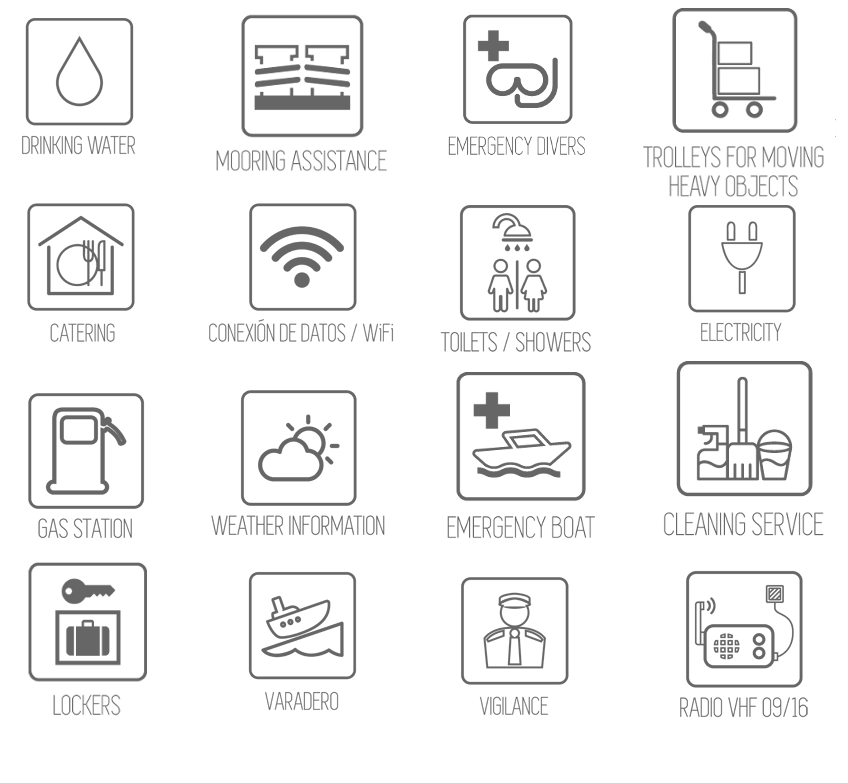 It is on an excellent spot, southern Lanzarote, between the natural monument of the Ajaches and Playa Blanca, it is situated the new sport pier Marina Rubicón.
In this glorious space, in the heart of the tourist centre of Playa Blanca and benefiting of the climatic softness of the area, you will find Marina Rubicón that, from its inauguration by the year 2003, has complemented and improved its services until turning it into a sportive centre, commercial and leisure to the highest quality and accessible for everyone.
Port Name: Puerto deportivo Marina Rubicón.
Location:
Urbanización Castillo del Aguila,
Calle el Berrugo, nº 2,
35580, Playa Blanca, Las Palmas

Capacity:
183 berths from 0 to 10 metres
138 berths from 10 to 13 metres
76 berths from 13 to 15 metres
24 berths from 15 to 16 metres
12 berths from 16 to 18 metres
18 berths from 18 to 22 metres
9 berths from 22 to 50 metres
Dock for +50 metres
Berths for Catamarans
The floating boarding pontoons have an aluminium structure, covered in tropical wood and anchored using berthing dolphins. The berths use a finger system for docking. All berths have turrets with water and electricity.
Beaconing
Name: 12126.8 (D-2781.5). Description: Fl (4) G 15s. Latitude/Longitude: 28º 51′ 28"/-13º 49′ 10"
Name: 12126.81 (D-2781.55). Description: Fl (4) R 15s. Latitude/Longitude: 28º 51′ 29"/-13º 49′ 7"
Name: 12126.83 (D-2781.65). Description: FlR 5s. Latitude/Longitude: 28º 51′ 26"/-13º 49′ 1"
Name: 12126.82 (D-2781.6). Description: FlG 5s. Latitude/Longitude: 28º 51′ 24"/-13º 49′ 0"