Puerto de Morro Jable

Tel: +34 928 540 374
Fax: +34 928 540 374
e-mail: puertomorrojable@puertoscanarios.es
web: http://puertoscanarios.es/project/morro-jable/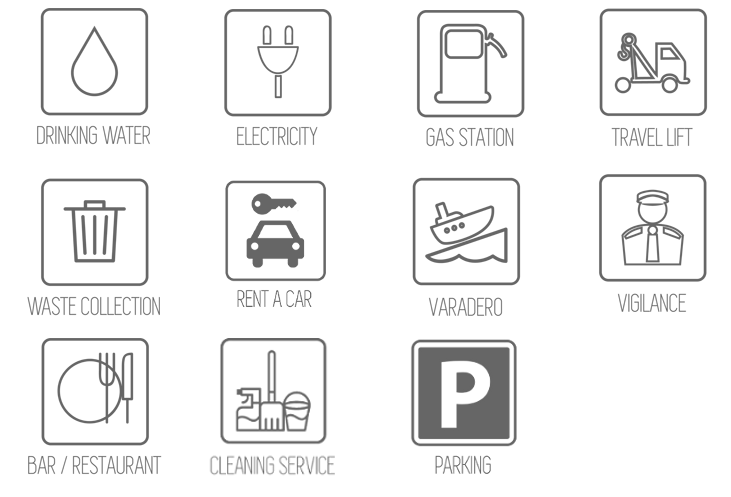 Morro Jable is in the southern top of Fuerteventura and it is one of the main tourist sites of the island. This place has grown significantly because of the increase in tourism. On its origins it was a fishing village, where the old quarter of the village keeps intact and surrounding its port.
Morro Jable has kilometres of beaches of white sand and crystalline water where is able to practise all type of water sports.
Tourist sites of Morro Jable extend all over his main avenue, where the greater number of hotels and touristic resorts of the islands are together, as well as the biggest offer of nightlife, catering and shopping.
Name of the port: Puerto de Morro Jable     Location: Pájara

Docks
Docks: 2               Length: 340 m                    Mean draught: 9 m
Beaconing
Name: 12204 (D-2797.2). Description: Fl (4) R 11s. Latitude/Longitude: 28º 3′ 3"/-14º 21′ 52"
Name: 12200 (D-2797). Description: Fl (4) G 11s. Latitude/Longitude: 28º 2′ 58"/-14º 21′ 53"
Name: 12204.1 (D-2797.25). Description: FlR 5s. Latitude/Longitude: 28º 3′ 0"/-14º 21′ 44"
Name: 12200.2 (D-2797.15). Description: FlG 3s. Latitude/Longitude: 28º 2′ 56"/-14º 21′ 44"
Name: 12205 (D-2797.4). Description: Fl (2+1) R 10s. Latitude/Longitude: 28º 3′ 0"/-14º 21′ 39"
Name: 12200.1 (D-2797.1). Description: Q (6) W+LFl 15s. Latitude/Longitude: 28º 2′ 51"/-14º 21′ 39"
Jetties
Total length: 400 m          Number of berthings: 188