Puerto de Tazacorte

Tel: +34 922 48 08 07
Fax: +34 922 48 08 07
e-mail: puertotazacorte@puertoscanarios.es
web: http://puertoscanarios.es/project/tazacorte/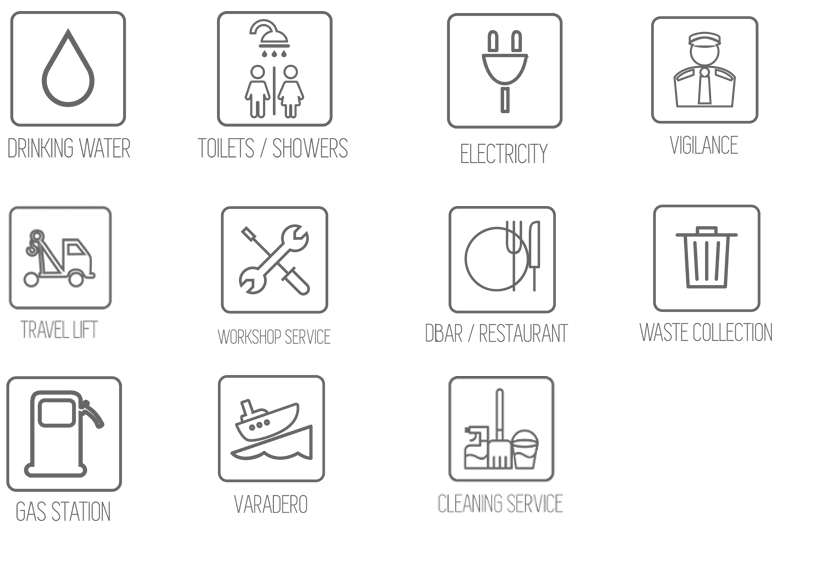 On the west coast of La Palma , in a beautiful natural environment that lends itself to rest, is the port of Tazacorte. It offers many services ranging from the garage to the wifi or laundry area among others.
If your passion is sports, Puerto Tazacorte offers the opportunity to sail jet skiing or hiking advised by our efficient staff which will be happy to meet all your needs .
In conclusion, an authentic experience for the surfer.
Port name: Puerto de Tazacorte
Location: Tazacorte (La Palma)

Berthing line

Number of berthings: 4              Lenght: 533.5m
Beaconing
Name: 13040 (D-2852). Description: Fl (2) R 7s. Latitude/Longitude: 28 38.310′ N 17 56.687′ W
Name: 13041 (D-2851.8). Description: Fl (2) R 7s. Latitude/Longitude: 28 38.312′ N 17 56.670′ W
Name: 13042 (D-2852.6). Description: Q (9) W 15s. Latitude/Longitude: 28 38.565′ N 17 56.747′ W
Name: 13044 (D-2852.4). Description: Fl (2) R 7s. Latitude/Longitude: 28 38.455′ N 17 56.633′ W
Name: 13044.1 (D-2852.3). Description: Fl (2) R 7s. Latitude/Longitude: 28 38.463′ N 17 56.588′ W
Name: 13047 (D-2855). Description: Fl (2) G 9s. Latitude/Longitude: 28 38.522′ N 17 56.515′ W
Name: 13047.5 (D-2855.5). Description: Fl (2) R 7s. Latitude/Longitude: 28 38.586′ N 17 56.556′ W
Name: 13047.7. Description: Fl (3) R 9s. Latitude/Longitude: 28 38.611′ N 17 56.563′ W
Name: 13048 (D-2855.7). Description: Fl (3) R 9s. Latitude/Longitude: 28 38.677′ N 17 56.581′ W
Name: 13049 (D-2856). Description: Q (9) W 15s. Latitude/Longitude: 28 39.036′ N 17 56.935′ W
Jetties
Total lenght: 742 m                        Morings: 450