Puerto de Las Palmas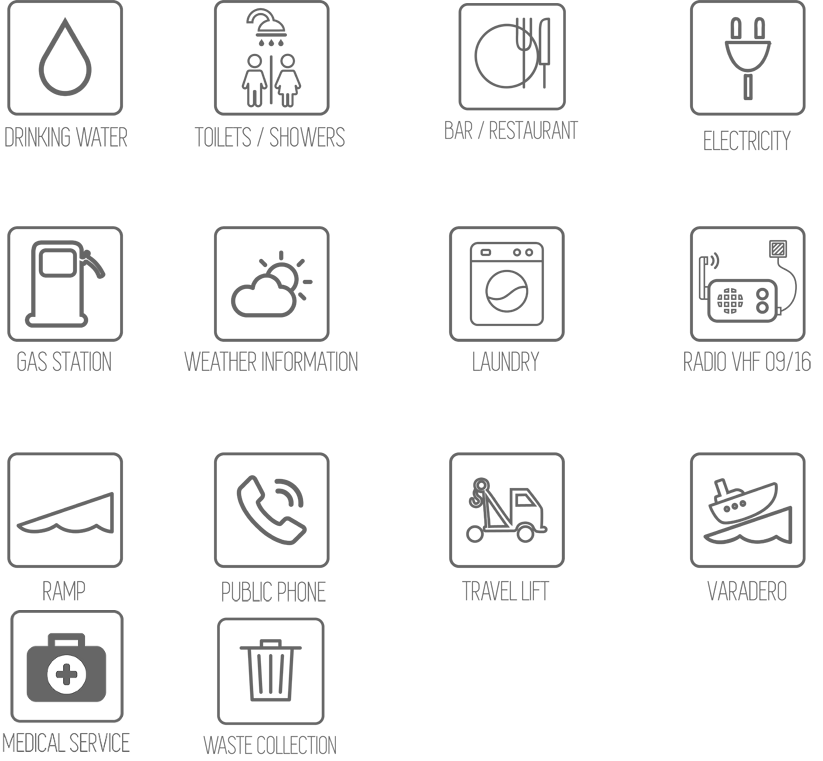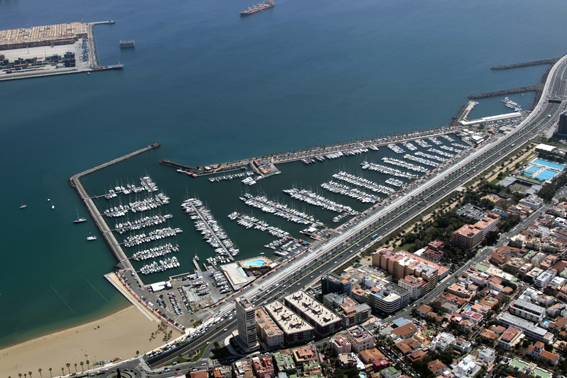 "La Dársena de Embarcaciones Menores del Puerto de Las Palmas" (sportive port) is in the middle of the route of Europe, Africa and America and highlights because of being integrated in the first port of the Mid-Atlantic.
La Dársena Deportiva, located  in the east coast of the dynamic city of Las Palmas de Gran Canaria, is able to satisfy the requirements of all marines that visit it and its installations offer nice services. On its proximities will be able to find shops, museums of interest, as well as restaurants and hotels, adapted to all tastes and needs.
Port name: Dársena de Embarcaciones Menores (Muelle Deportivo) del Puerto de Las Palmas
Location: Las Palmas de Gran Canaria (Gran Canaria)

Number of berthings: 1232
Beaconing
Name: 12390 Description: Fl (2+1) R 10s Latitude/Longitude: 28º 7′ 59"/-15º 25′ 25"
Name: 12420 (D-2807.35) Description: Fl (3) W 10s Latitude/Longitude: 28º 7′ 46"/-15º 25′ 28"
Name: 12400 (D-2807.37) Description: Fl (2) R 7s Latitude/Longitude: 28º 7′ 42"/-15º 25′ 27"
Name: 12410 (D-2807.36) Description: Fl (2+1) R 15s Latitude/Longitude: 28º 7′ 42"/-15º 25′ 24"
Name: 12254 (D-2799.43) Description: Q (3) W 5s Latitude/Longitude: 28º 6′ 40"/-15º 24′ 47"
Name: 12255 (D-2799.42) Description: QR 1s Latitude/Longitude: 28º 6′ 54"/-15º 24′ 48"
Name: 12300 (D-2801.2) Description: Fl (3) G 12s Latitude/Longitude: 28º 7′ 42"/-15º 25′ 3"
Name: 12270 (D-2800.2) Description: FlR 5s Latitude/Longitude: 28º 7′ 41"/-15º 24′ 43"
Name: 12256 (D-2799.4) Description: FlG 5s Latitude/Longitude: 28º 7′ 17"/-15º 24′ 17"