Puerto Rico

Tel: +34 928 56 11 41
Fax: +34 928 56 16 32
e-mail: pricomarina@puertoricosa.com
web: http://www.puertoricosa.com/en/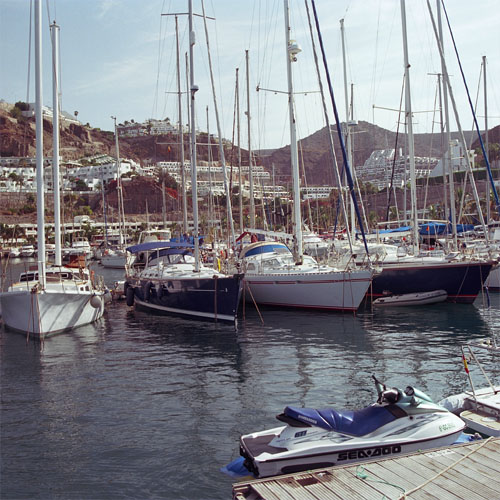 A Sportive Port conceived to rest and to feel this nice pleasure that today represents a glorious reality settled in the most pleasant microclimate of Gran Canaria.
With temperatures between 20 and 25 degrees for the whole year, sandy beaches and clear blue sea water where the sun is the most punctual user. It has two joined docks by a pedestrian avenue of 900 meters with spectacular sights of the Atlantic Ocean.
The port is situated in the southwest coast of the island of Gran Canaria, next to the "Puerto Rico's Urbanization", that has all kind of establishments (hotels, bungalows, flats), restaurants, bars, medical clinics, supermarkets and sportive and recreational installations.
Port name: Puerto Rico
Location: Mogán (Gran Canaria)



Beaconing
Name: 12597 Description: Fl (4) And Latitude/Longitude: 27º 47′ 1"/-15º 42′ 52"
Name: 12595 (D-2815.8) Description: FlG 3s Latitude/Longitude: 27º 46′ 58"/-15º 42′ 48"
Name: 12590 (D-2815.82) Description: FR Latitude/Longitude: 27º 46′ 57"/-15º 42′ 52"
Name: 12585 (D-2815.6) Description: FG Latitude/Longitude: 27º 46′ 52"/-15º 42′ 39"
Name: 12580 (D-2815.7) Description: Q (2) R 4s Latitude/Longitude: 27º 46′ 48"/-15º 42′ 41"